1960s Slim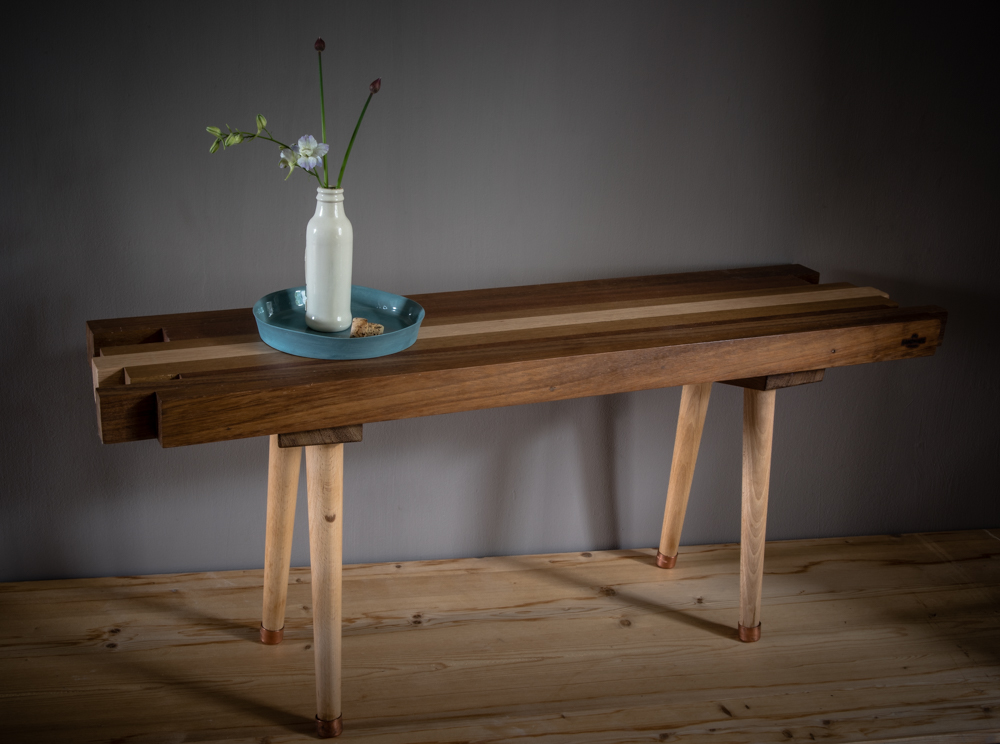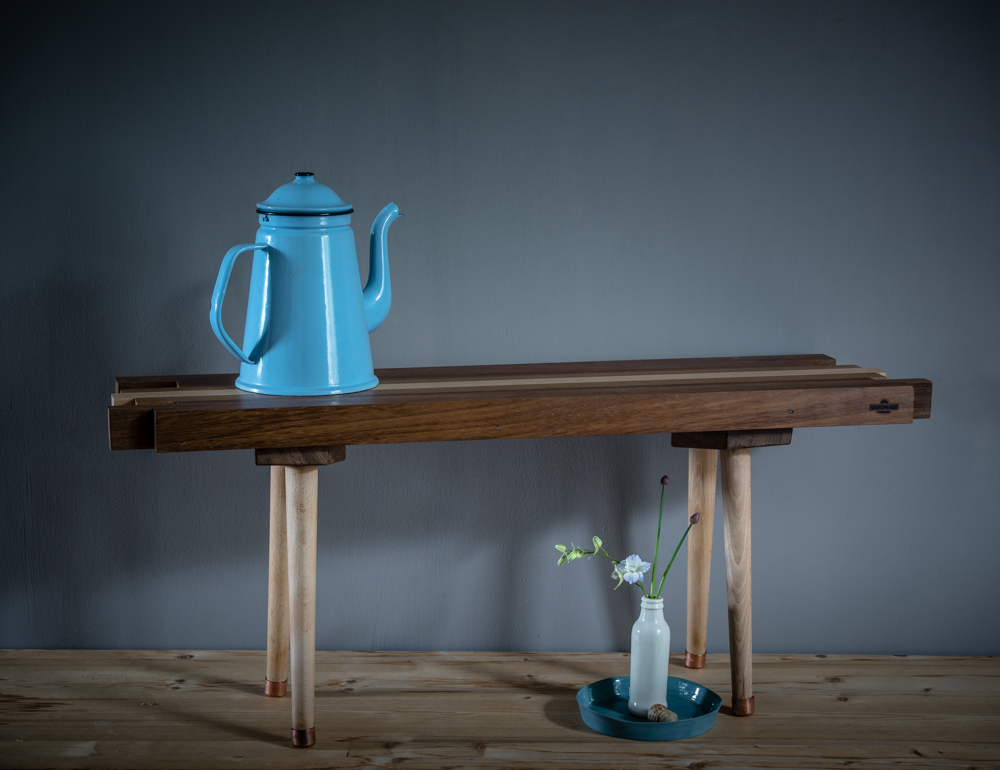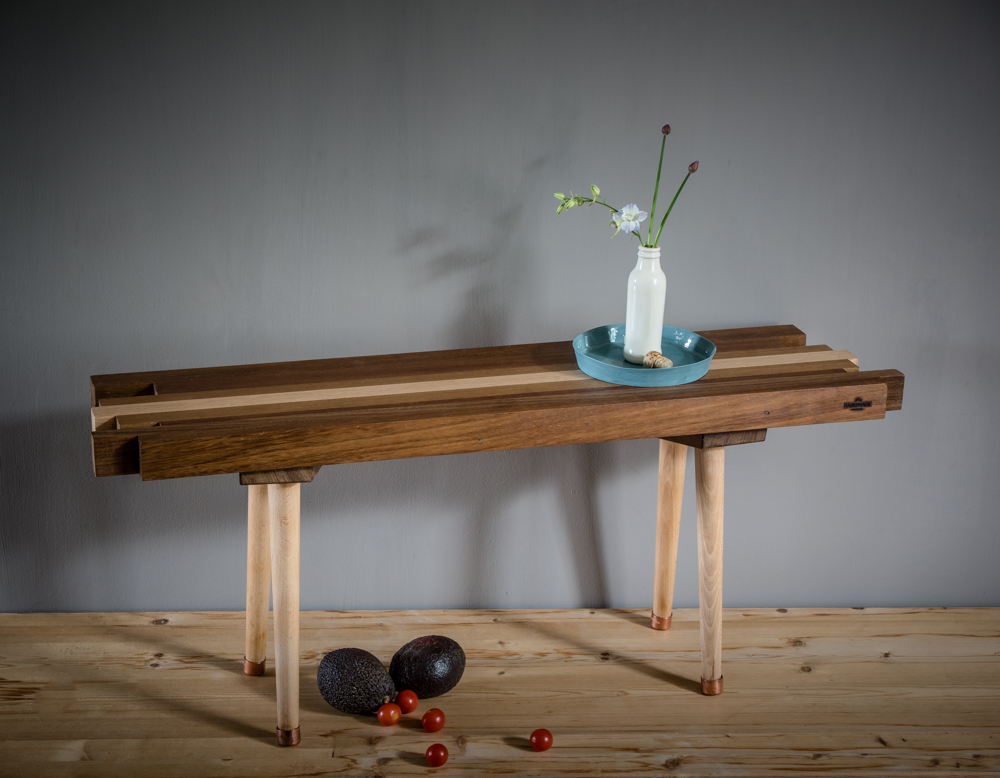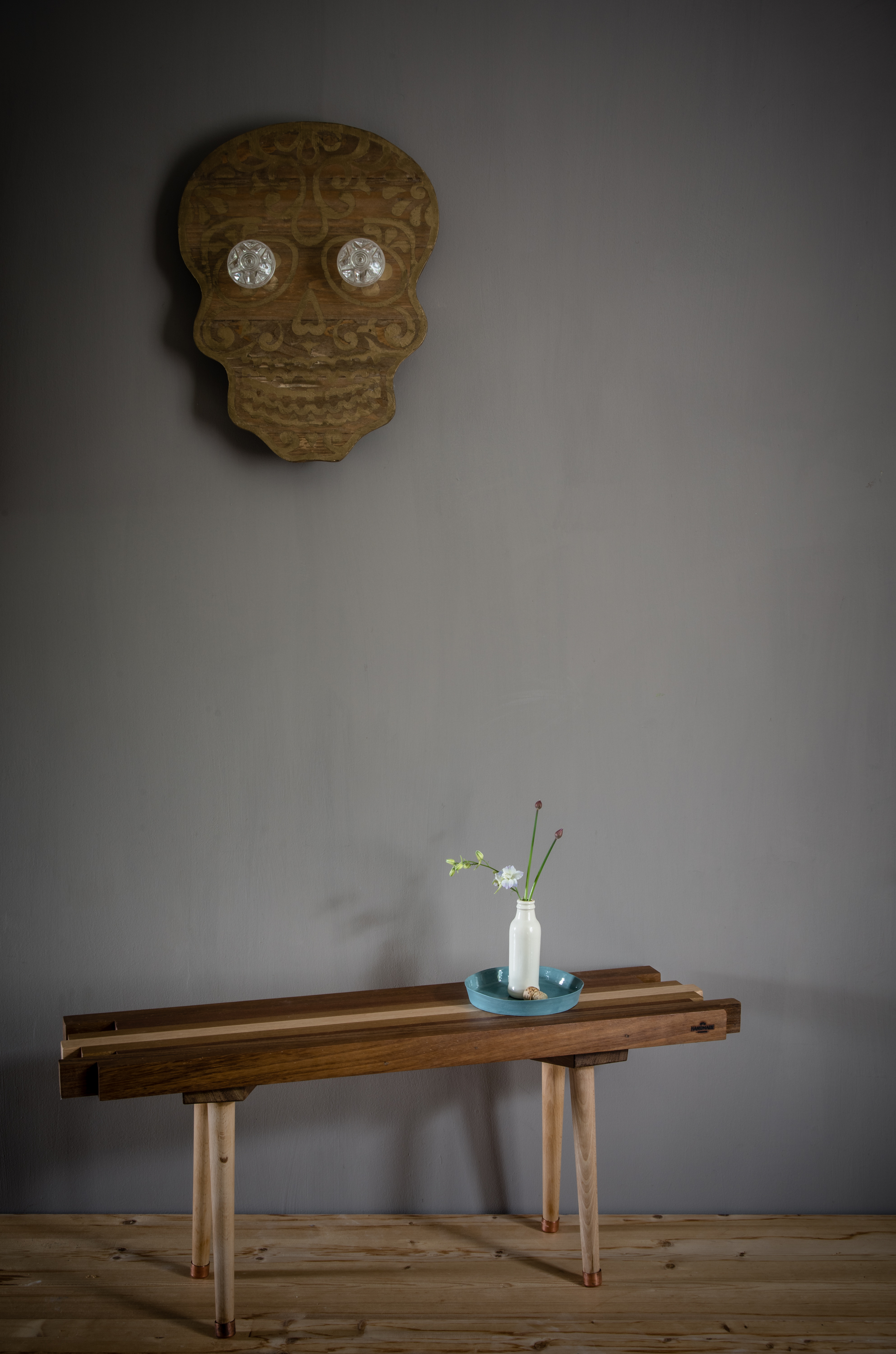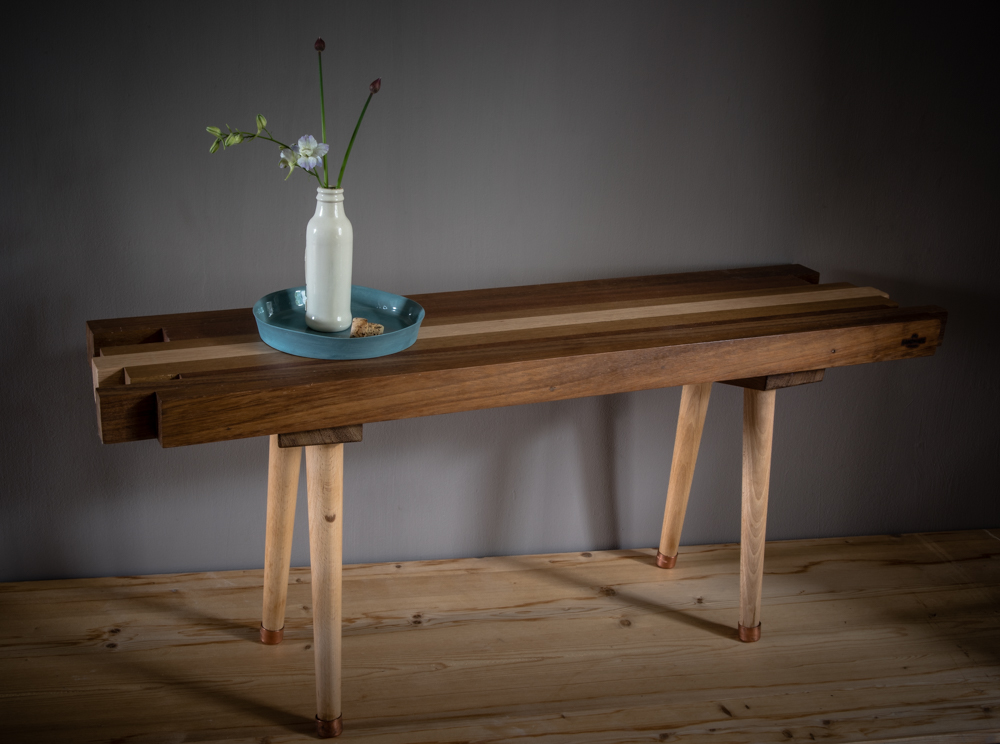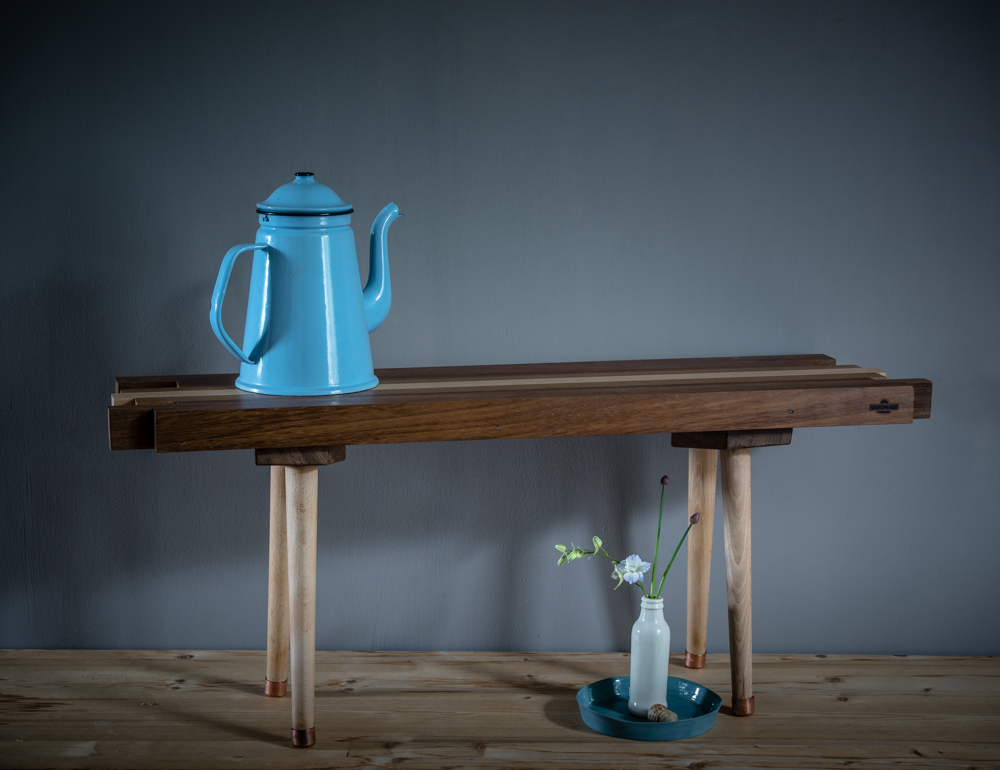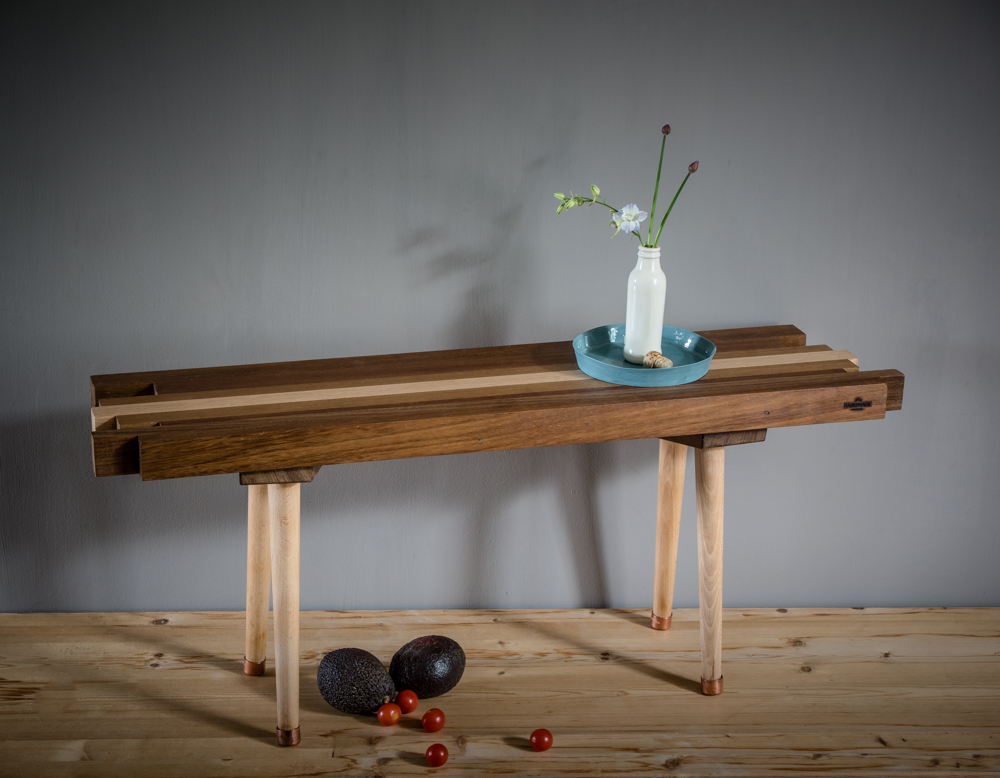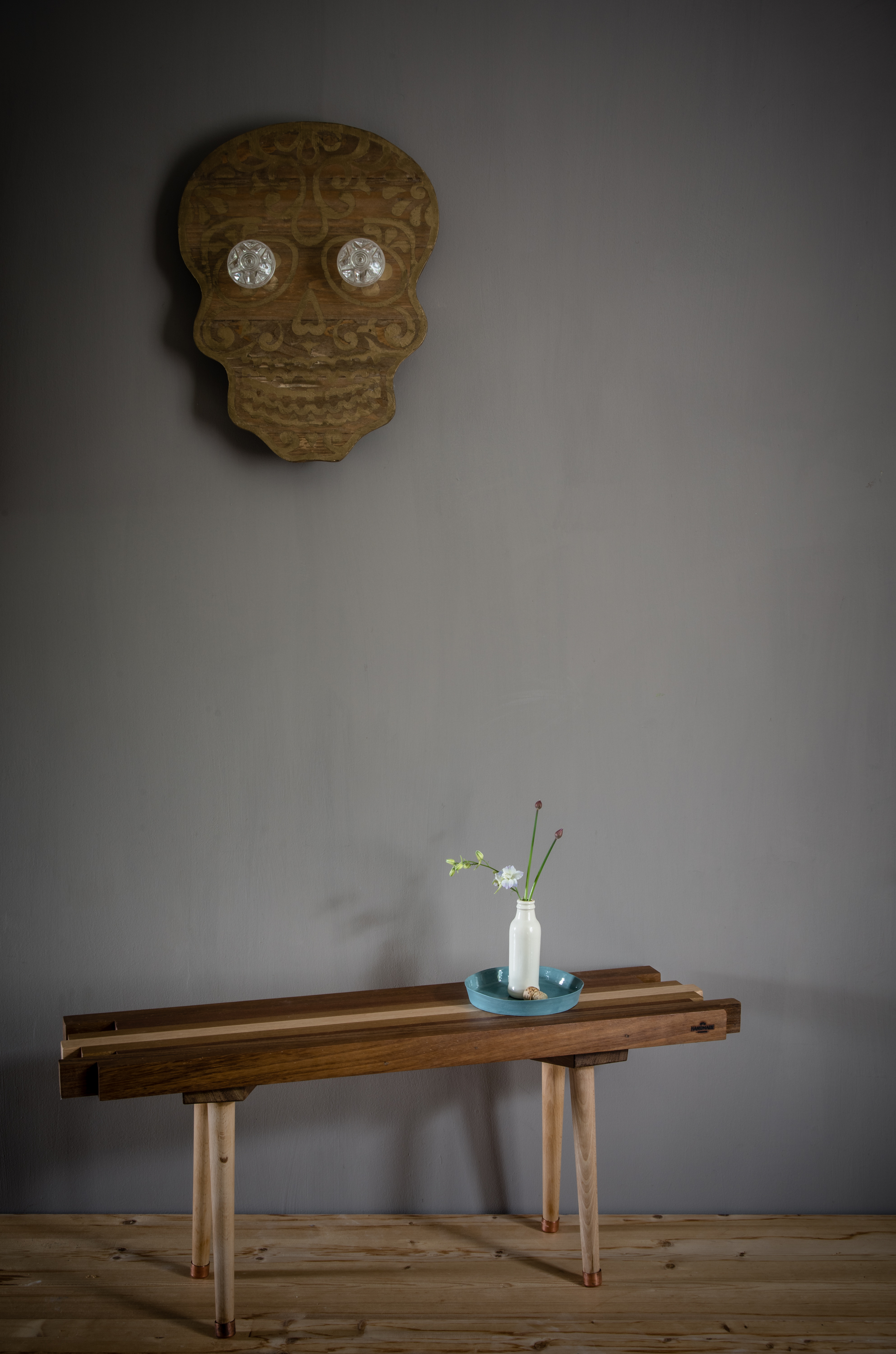 1960s Slim
1960s Slim console tables, because sometimes you want a table in your hallway
These are a new design for 2018, to date five have been made and sold; the basic design is as shown in the pictures, however this table can be customised to suit your required height, width and depth.
The wood used is a variety of hardwoods, including sapele, mahogany, white oak and keruing, all the wood except the white oak was sourced in Gosforth and dates back to the 1960s. The white oak is from 1954 and was sourced in Wallsend.
The wood is been cleaned, cut to size, assembled and then they are sanded, planed, sanded, planed, sanded and sanded and sanded (!) to produce a perfect finish, leaving the joins between each piece of wood almost imperceptible. They are then finished with a hard wax oil which protects the wood and repels water.
All Handmade Tyneside products are handmade entirely from reclaimed or salvaged wood, using traditional carpentry and wood-shop techniques. This means each item is unique and therefore products may vary slightly, to those shown.