Metallic Sugar Skull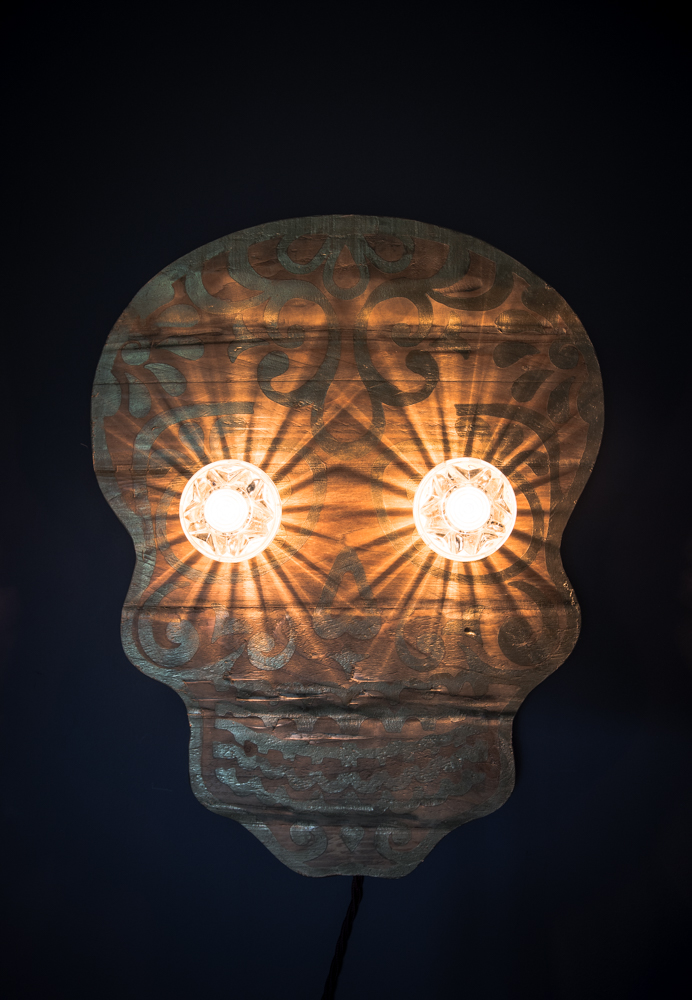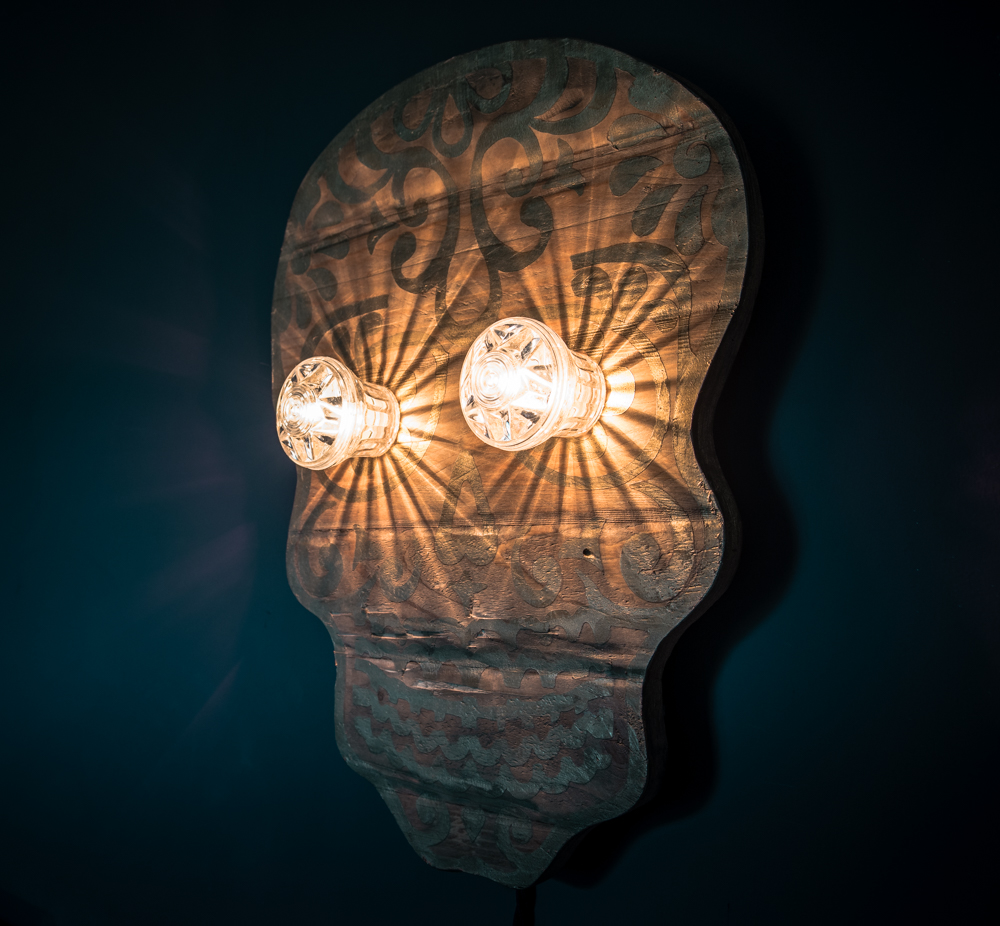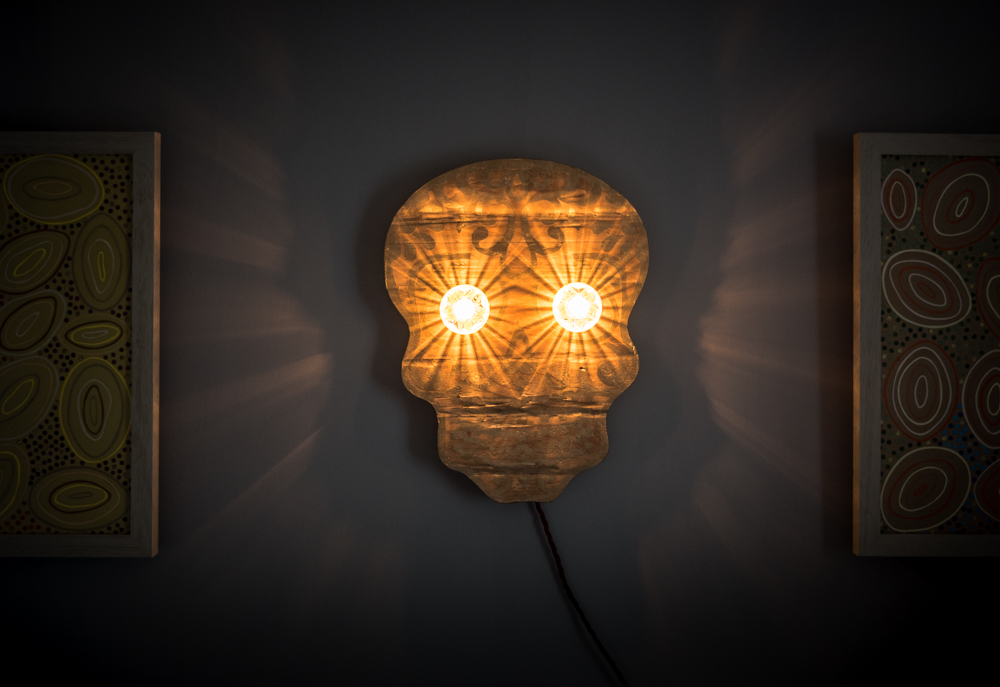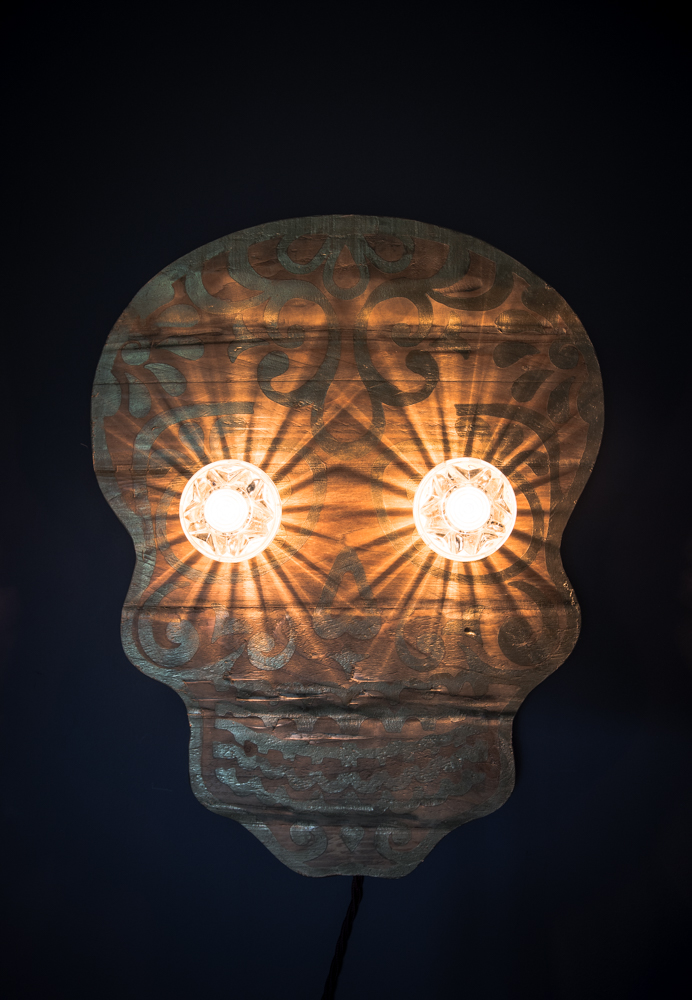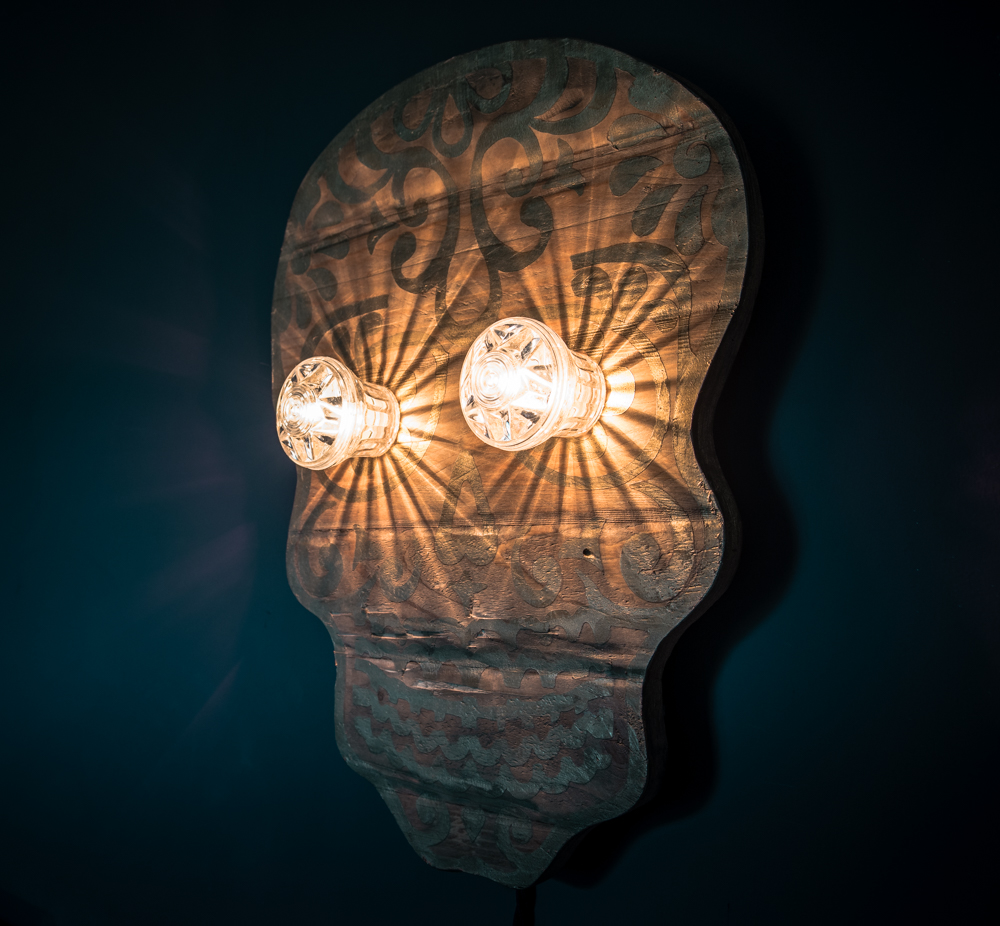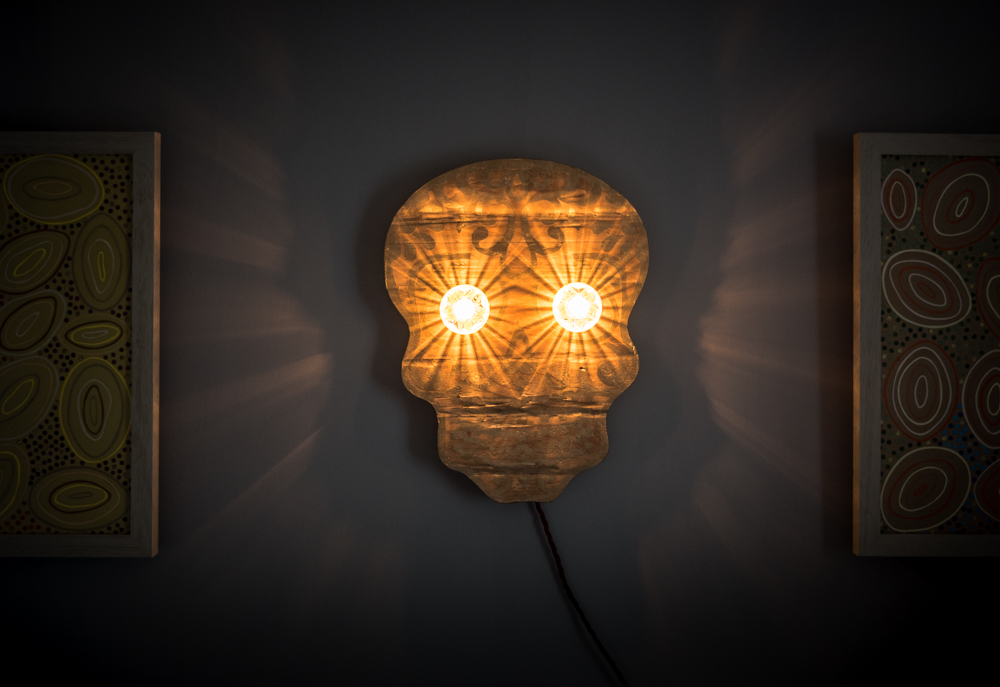 Metallic Sugar Skull
Deluxe Edition Handmade sugar skull light, from Handmade Tyneside.
We will donate £5 per purchase of our Mexican-influenced items to Border Angels an all-volunteer, not-for-profit organisation that advocates for human rights, humane immigration reform, and social justice with a special focus on issues related to the US-Mexican border.
I'm a big fan of Mexico and have been lucky enough to celebrate Day of the Dead in Mexico the past few years.

My skull lights are inspired by the traditional Day of the Dead sugar skull design, are made from 40-year-old, salvaged bread crates sourced in Northumberland. They come gold or copper, for something a bit different!
Everything I make is from reclaimed or recycled materials, mostly wood, that I have salvaged or bought from in and around my hometown in Tyne and Wear.

The wood was stripped back, hand cut, and assembled before I cut out the skull and handpainted each one in gold metallic or copper metallic paint. They are then lightly sanded to give an aged feel, before being finished with a clear wax to protect the material and paintwork.

All Handmade Tyneside products are handmade entirely from reclaimed or salvaged wood, using traditional carpentry and wood-shop techniques. This means each item is unique and therefore products may vary slightly, to those shown.